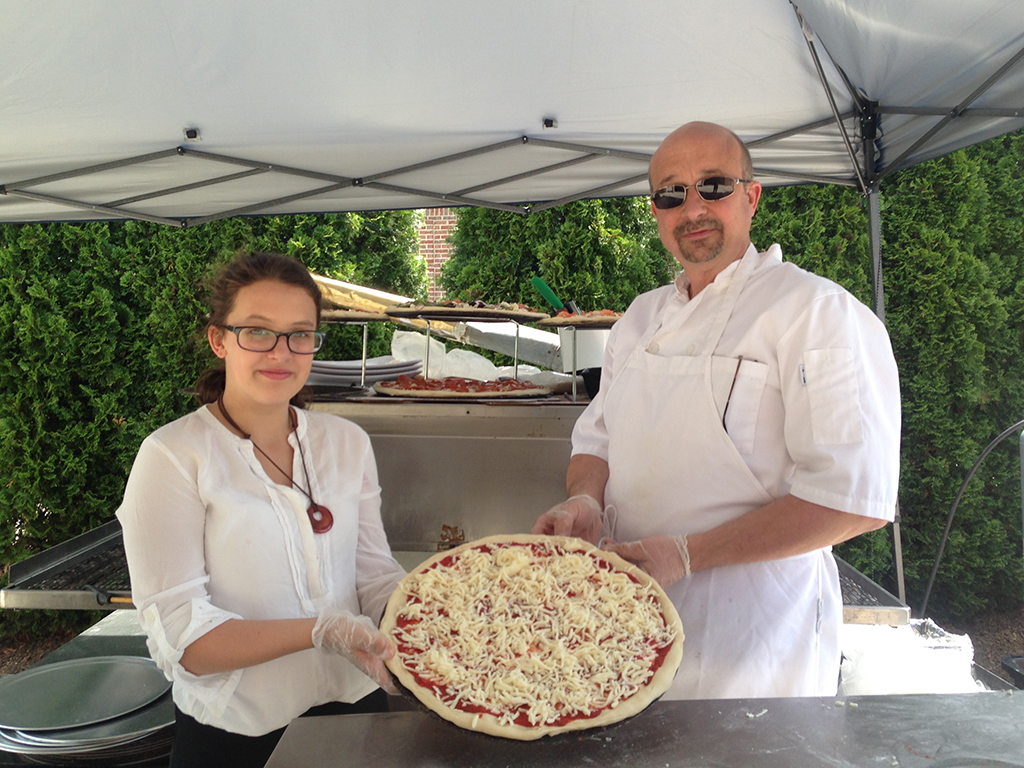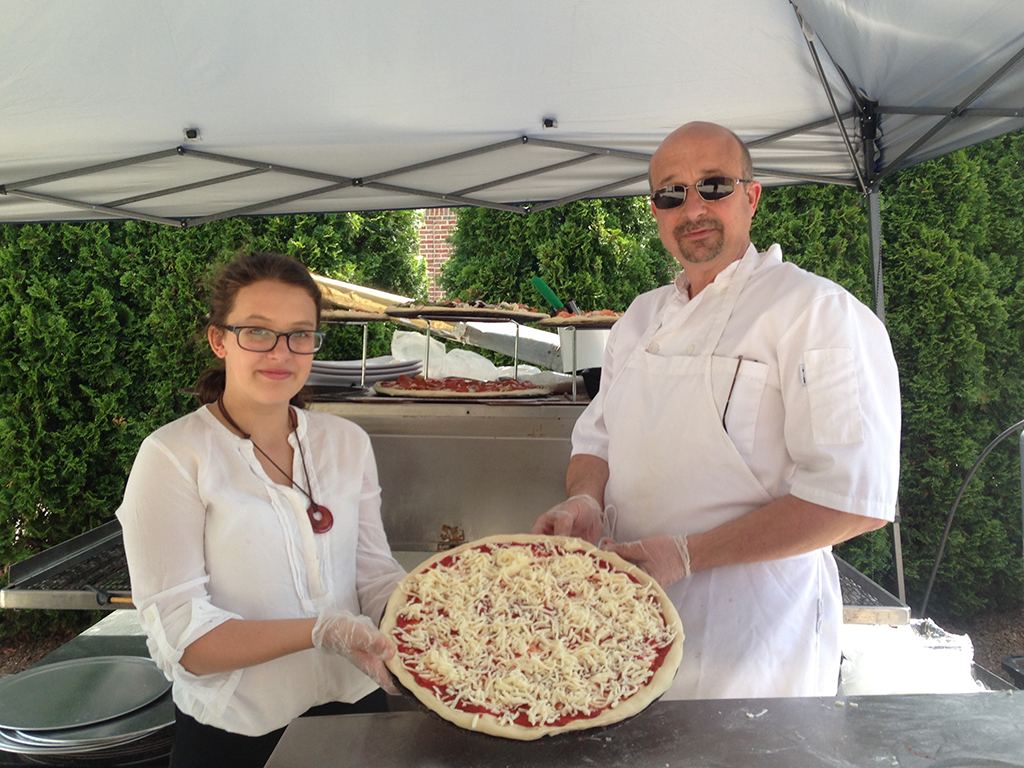 How does Outdoor Pizza On Site work?
We set up a commercial pizza oven and prep buffet tables in your driveway or on your lawn, creating a fresh outdoor gourmet pizza kitchen. We also set up in garages, warehouse, decks or courtyards. During the party we will keep an exciting variety hot pizza ready to eat. Your guests may order custom pizza tailored to their tastes. Pizzas cook in about 7 minutes and are carried directly to your serving table. The trailer-mounted commercial oven is under 6 feet wide and can pass through most gates. It can cook pizza at a very high volume. In addition to hot fresh pizza, we also offer a variety of excellent entrees, salads and desserts. We are a full-service caterer and can support any party size (standard size parties range from 75-150 people)
What size space do we need available?
All you need is a 12' x 12' space with access to electricity within 50 feet (standard 15 amp 115 volt). Minimum 2 hour advance access to site for set up and oven check. Limited availability, reserve your date today!
What locations do you serve?
Outdoor Pizza On Site is based out of Detroit, Hamtramck and Northville, Michigan and we service events throughout southeast and central Michigan. We have seasoned chefs and servers that will professionally prepare and present. We can provide whatever you need to make your event a success!
Chef John
With many years in the business, Chef John has the talents and personality to keep your guests happy and well fed!
Chef Don
Has been in the business more than 30 years and will make your party perfect.
Chef Dave
Dave brings a combination of experience and personality second to none!
Chef Katie
Katie brings a lifetime of experience to the pizza business and is tops in customer service!
Chef Kiki
Kiki brings fun and professionalism to any event.
Next Steps...
Simply contact us to discuss your party needs. A pre-party site survey is generally not needed. We arrive several hours prior to the party and position our oven as close to the party area as possible. The guests enjoy it most when they can see us making pizzas up close and from a distance. If you feel a pre-party survey is necessary, we are happy to schedule one.