ENTRÉES - Add $2 per person
Mac and Cheese
Chicken Wings BBQ, Broasted or Buffalo
Meatballs in Meat Sauce
Meatballs in a Sweet and Sour Sauce
Italian Sausage in Meat Sauce
Italian Sausage with Peppers and Onions
Boneless Wings - plain, BBQ, or Buffalo
Pasta with Meat Sauce
Beef Lasagna
SALADS - Add $1 per person
Mixed Green Salad w/Balsamic Vinaigrette & Ranch
Caesar Salad w/Creamy Caesar Dressing
SELECT SALADS - Add $2 per person
Chicken Caesar Salad w/Creamy Ceaser Dressing
Italian "Pasta" Salad
Antipasto Salad
Chef Salad
Greek Salad
Mediterranean Orzo Salad
Thai Noodle Salad
Fresh Fruit Salad
APPETIZERS:
Caprese Skewers (2 dozen) $50.00
Focaaccia Mini Sandwiches (32 pieces) $70.00
Chicken Satay (2 dozen) $50.00
Veggies & Dip (tray for 50) $75.00
Cheese & Crackers (trays for 50) $95.00
Spinach Triangles (2 dozen) $50.00
Bacon-Wrapped Figs (2 dozen) $60.00
Coconut Shrimp Skewers (2 dozen) $60.00
Buffalo Chicken Meatballs (50 quantity) $70.00
MISC:
Plates, Napkins & Flatware
Most of our customers provide plates, napkins and flatware. We can provide white heavy weight plates napkins and flatware on request - Add $.50 per person
Generator
No electricity at the site of your event? No problem, we can provide a generator - Add $90
REGULAR SEASON:
Basic Pizza Package: 100 minimum
Basic Pizza Package Plus: 80 minimum

HIGH SEASON: (May 25 - July 21)
Basic Pizza Package: 125 minimum
Basic Pizza Package Plus: 100 minimum
HIGH SEASON SATURDAYS: (May 25 - July 21)
Basic Pizza Package: 150 minimum
Basic Pizza Package Plus: 125 minimum
*Smaller parties can be booked depending on date availability - please contact us to discuss.
Our minimum charge in most cases is $1500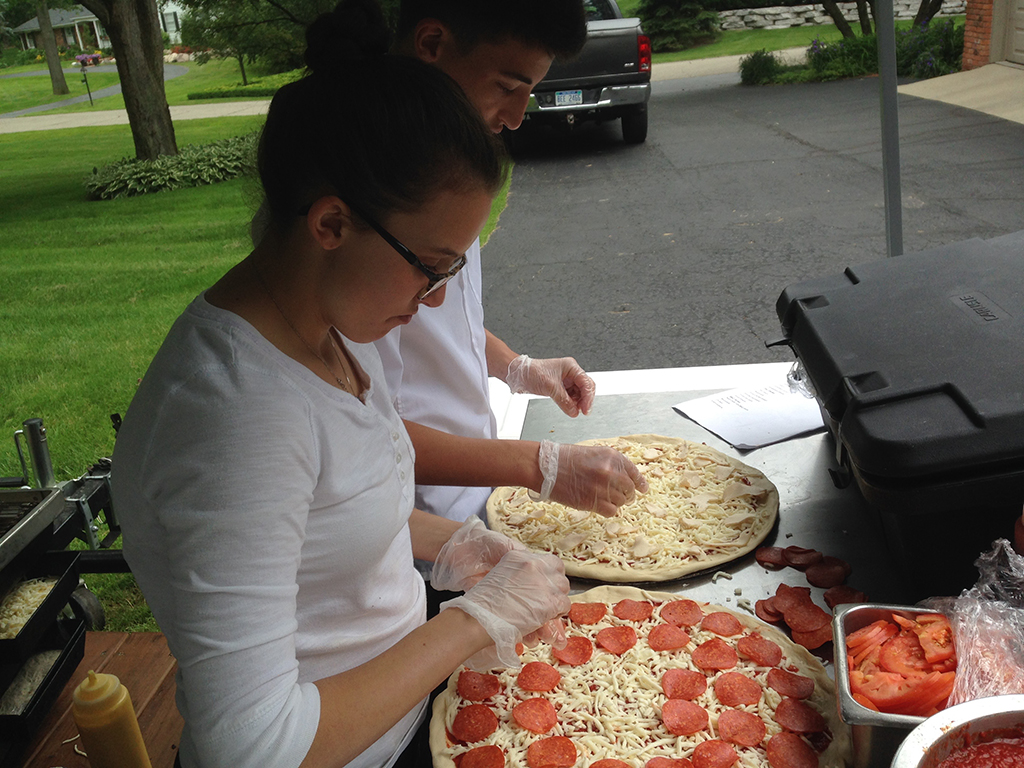 Customize your event.
There are many ways to customize your event. Outdoor Pizza On Site is based out of Detroit, Hamtramck and Northville, Michigan. There is a $75 charge for events more than 45 minutes away and an additional $75 charge for each additional 45 minutes. Each party includes 3 hours of service time. Additional hours are available at $75 per hour.
Everyone loves pizza!
From birthdays and graduation parties to wedding and banquet packages, we can put together whatever your event requires. Just ask! Other available services include site maintenance staff, bartenders, equipment planning and rental. Michigan Sales Tax (6%) is applied to all invoices, along with an 18% gratuity. Additional tips are greatly appreciated but never expected. Are you a 501c3 non-profit? Please provide a copy of your tax exempt form.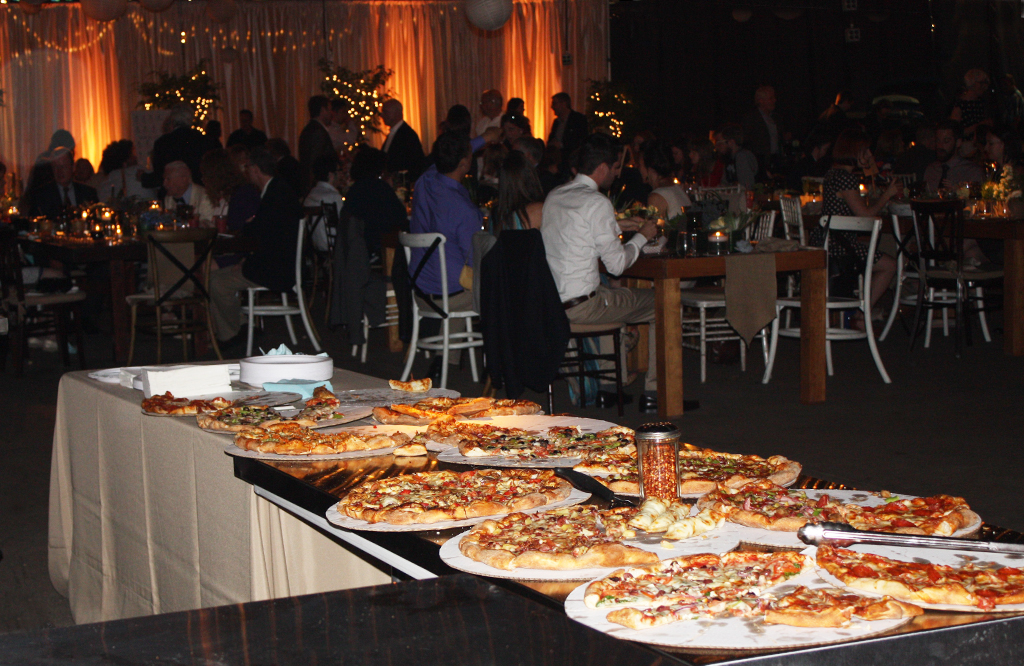 Next Steps...
Simply contact us to discuss your party needs.